Electrician/Mechanic
Mechanics and electricians preserve and create the machinery necessary to treat water and recover resources.
Electricians and mechanics work with the electrical, power and mechanical systems involved in the water industry. They are responsible for wiring, installing, maintaining and controlling mechanical and electrical equipment.
Knowledge, Skills, and Abilities
Knowledge of:
Standard terms and procedures common to the electrical and mechanical trade as practiced in utility plant processes,
shop mathematics and basic shop theory,
operation of measuring and testing devices,
hand tools and equipment of the trade,
the National Electrical Code and the industry standard electrical safety requirements specified by the National Fire Protection Association,
principles of electrical and mechanical installation, maintenance, operation, and testing,
maintenance and operation of hydroelectric and diesel power generating and related equipment,
programmable logic controllers and relay ladder logic, and hydraulically and pneumatically operated machinery,
familiarity with basic composition, characteristics, and uses of commonly used machine shop metals and materials.
Skill in:
Planning and executing mechanical and electrical work in a safe manner,
installing, maintaining, trouble-shooting, and repairing a wide variety of equipment used in power transfer and industrial process control for water treatment and hydroelectric power plant operation,
reading and interpreting wiring diagrams, mechanical blueprints and specifications,
making cost estimates of labor/materials,
operating a motor vehicle safely.
Ability to:
Keep records and make reports including preparing as built and shop drawings;
learn to skillfully maintain, repair, and operate hydroelectric generating equipment,
direct the work of lower-level employees,
coordinate the work of assigned team members as required on larger projects,
establish and maintain effective working relationships.
Education and training
This job typically requires a high school diploma or equivalent. Employers may prefer applicants who have completed a two-year associates degree in a related field. An apprenticeship of four years or longer is usually required, which combines on-the-job training with classroom study.
Adapted from Baywork.org and the US Bureau of Labor Statistics. Education and training vary by state, please check the Get Started Map.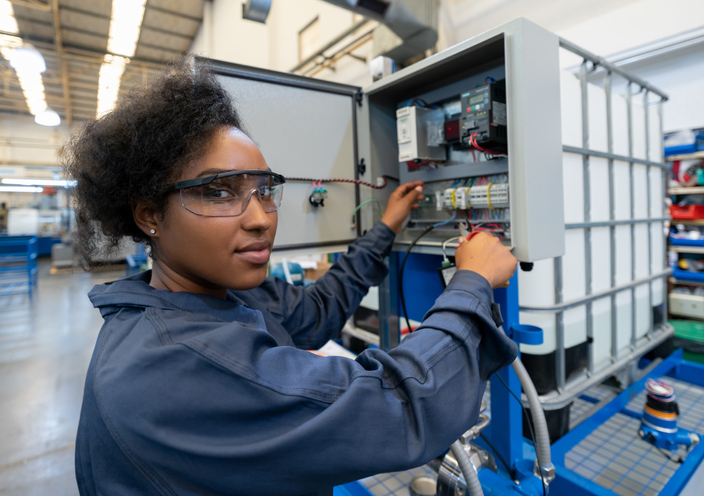 Let's Get
Started!
We understand that finding the perfect career can be both exciting and overwhelming. With many different paths to choose from and education, training, and certification requirements that vary by region, it's hard to know where to start. Work for Water is here to help! Visit our Get Started map to learn the specifics to finding a job in your region, links to your local certification agency, training opportunities, scholarships, and other local resources to help you launch your career in water.
Get started