Great Careers for
Veterans
The water industry is a great fit for Veterans.
Jobs with a mission: With a career in the water sector, you can continue your public service by working to provide and ensure safe, sanitary water for your community. Go to work each day knowing that you are making a positive impact through serving others and ensuring public health.
Good Pay, High Job Security : Careers in water are stable with good salaries and benefits and are found all over the country. Due to retirements in the industry, many positions are now available for people new to the industry, or for experienced water professionals. Everyone needs water and water jobs are available in every part of the country. Water and wastewater professionals serve the smallest and largest communities.
Build on your skills: The water sector prizes the skills that Veterans bring to their work, whether they are working in personnel and utility management, or as a water/wastewater operator or engineer. Former service members have initiative, are excellent at teamwork, are natural leaders and communicators, work well under stress, and will make sure they fulfill their mission of providing safe water to the community.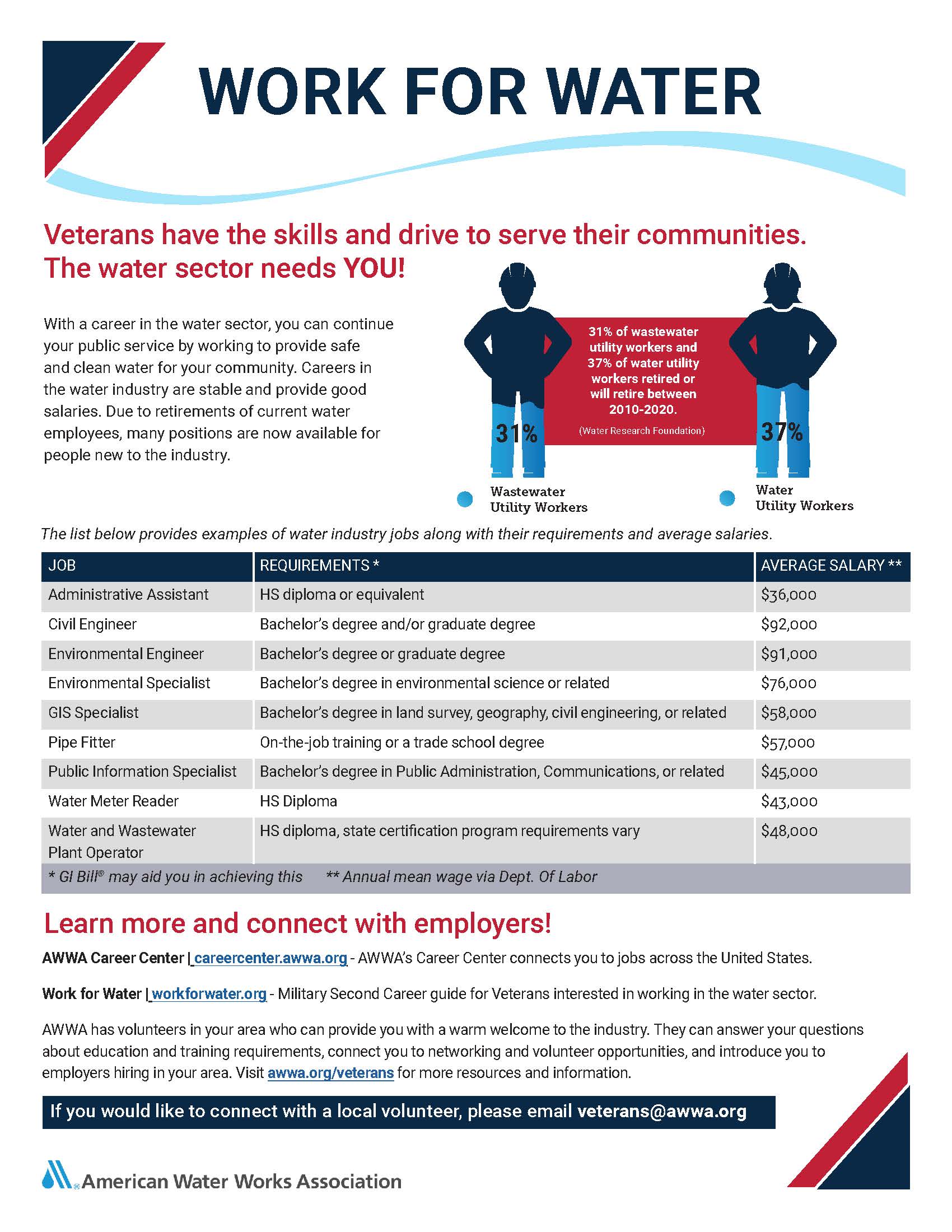 Warriors

in Water

We call them Warriors in Water. These are the men and women, all of them veterans, who are making a difference in their communities because of their jobs in water.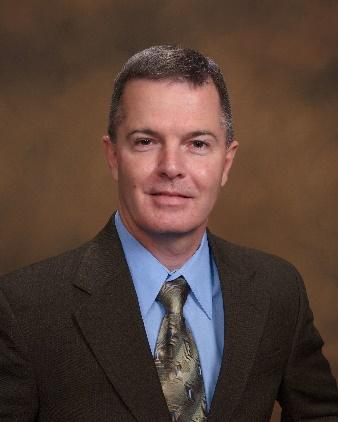 Alan C. Cranford, PO
Manager, Water Treatment Plant
Murfreesboro, TN
>> Read HOW Alan's military service lead to his fast promotion to leadership in the water industry.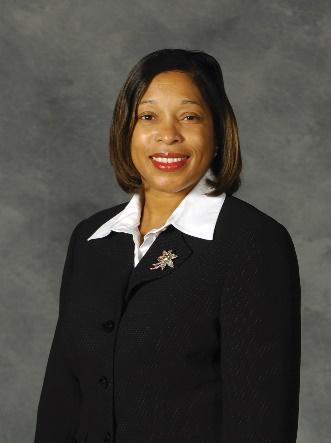 Gwendolyn Hargrove Ruff
Senior Vice President, Corporate Relations & Customer Service
Columbus, GA
>> Read WHY Gwen thinks that Veterans have values that the water and wastewater industry needs!

Zbigniew "Zig" Resniak
Utility Manager, Water & Wastewater
American States Utility Services
>> Read HOW Zig transitioned into the water industry and why he thinks he has the greatest job in the world.
Connect with Veteran Liaisons in Your Area
Fill in the form below and we will contact you soon.