Rebecca G. Hooper, PhD, C.P.M, CFCM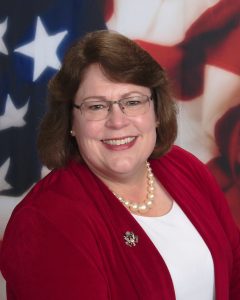 Rebecca G. Hooper
Manager of Subcontracts
American States Utility Services
Read WHY Rebecca believes that moving into the water industry was the best career move she has ever made.
Overview
Rebecca Hooper enlisted in the United States Air Force in 1981 under the delayed enlistment program. She was trained as a Contracts Specialist at Lowry Air Force Base, CO and stationed at Holloman AFB, New Mexico, RAF Upper Heyford, United Kingdom, Rhine Ordnance Barracks, Germany, and HQ USAFE Ramstein AFB, Germany.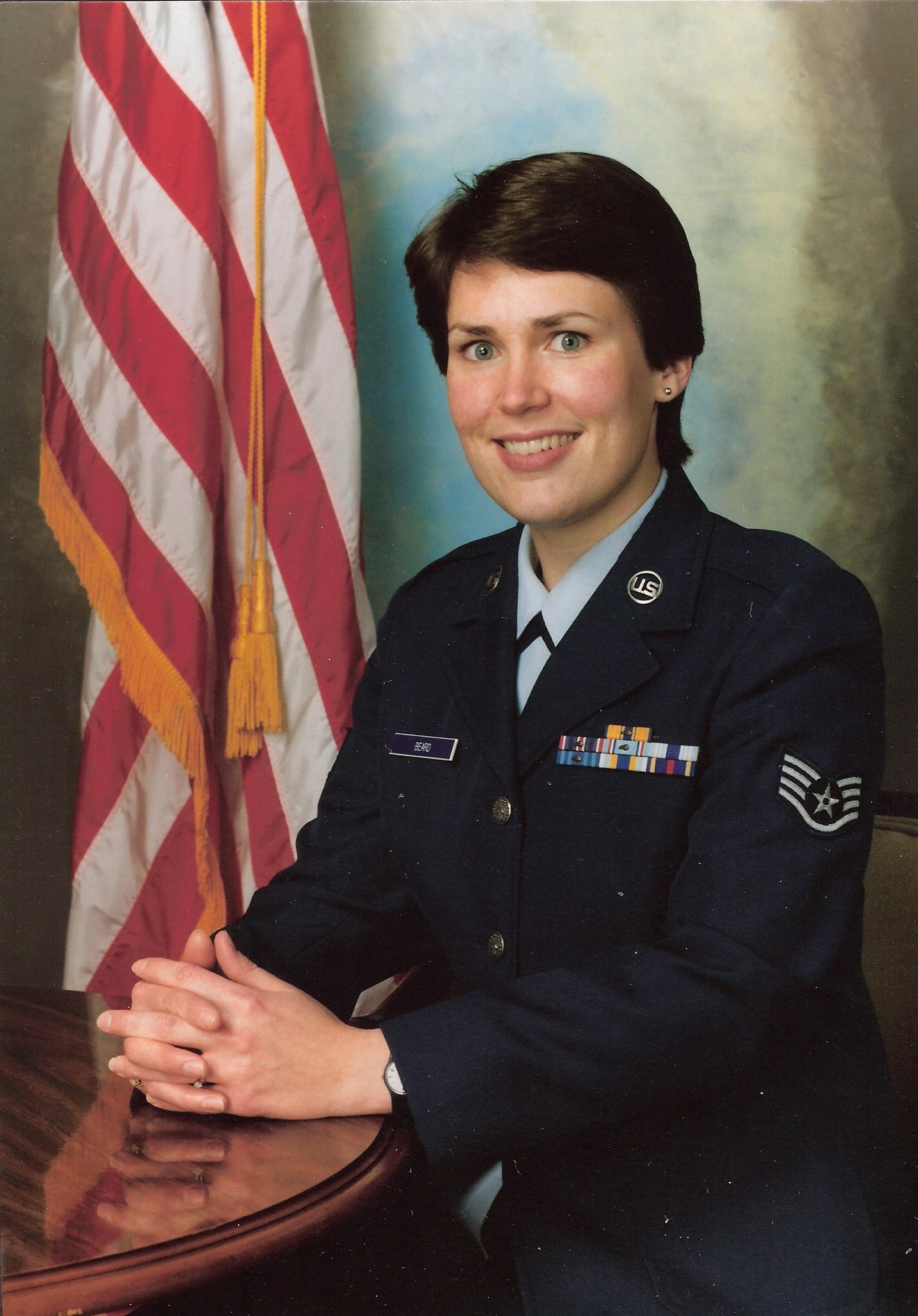 Transition and Education
I left the Air Force under the early release program at the end of the Gulf War in November 1992 as a Contracting Supervisor. The USAF did not have a very robust transition program at the time – it consisted of resume writing and interview skills. I returned to the United States with my family in Michigan. Arriving in Michigan in 1992, it was a challenging time to find employment, even with an Associates degree in Applied Science from the Community College of the Air Force in Contracts Management and Level II Certified Acquisition Professional from the Department of the Air Force. So I enrolled in college full-time and attended classes at Michigan State University the first year out of service. After my first year out of the service, I found a full-time job and attended college at night. I balanced working full-time, raising a family and going to college at night for several years. I later graduated cum laude with a Bachelor's Degree in Business Administration – Management from Davenport University, a Master of Business Administration from Baker College in two concentrations – International Business & Leadership Studies, and received a PhD in Educational Studies – Higher Education from University of Nebraska – Lincoln. I also have a lifetime certification as a Certified Federal Contracts Manager (CFCM) from the National Contract Management Association, and lifetime certifications as a Certified Purchasing Manager (C.P.M) and Accredited Purchasing Practitioner (A.P.P.) from the Institute for Supply Management.
Current Role
I built upon the training I received in the USAF and have remained in the contracting field. I have served as director of purchasing for college for over 14 years, where I taught part-time in the Business and Management department for 8 years – "Diversity in the Workplace," "Advanced Business Communications," "Corporate Finance," and "Board Governance." I currently serve as manager of subcontracts for American States Utility Services since December 2012.
I will be the first to tell you that I never imagined how my time in USAF would bring me to the water industry, but it is the best career move I have ever made. I now assist transitioning service members at the bases ASUS serves to participate in the ASUS Utility Services Academy. The first class graduated at Fort Bliss, Texas, in June 2019 and a second class starts at Fort Bragg, NC in August 2019.
Connect to Veterans in the Water Sector like Rebecca by filling out and submitting the form below. We will contact you and connect you to liaisons in the area who can give you advice, introduce you to other contacts, and point you to job and training opportunities.
Connect with Veteran Liaisons in Your Area
Fill in the form below and we will contact you shortly.