Eric Volk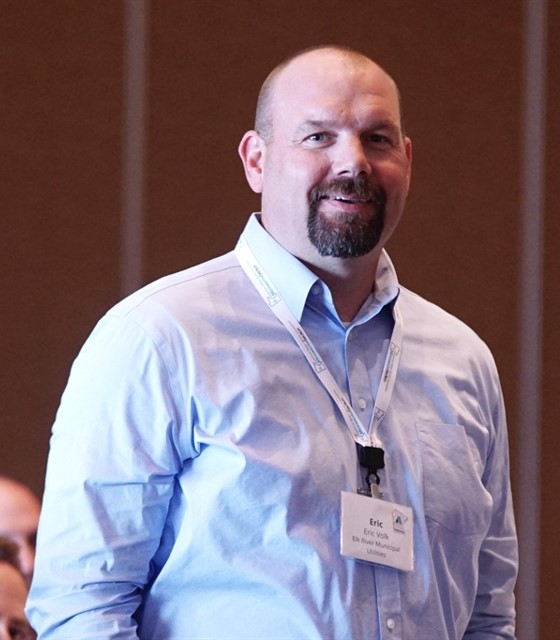 Eric Volk
Public Works Superintendent
City of New Brighton
New Brighton, MN
Read WHY Eric believes that the water industry is a perfect fit for Veterans.
Background:
I joined the US Army as a combat engineer in April 1992, two months before I graduated from high school. During my time in the army, I served in various capacities: from a green private all the way up to a platoon sergeant. After 8 years, I left the army and came back to Minnesota to join the Minnesota Air National Guard as a Vehicle Operator. After 15 years as a Vehicle Operator, I culminated my military career as the Vehicle Operations Superintendent for the 133 Airlift Wing in Minnesota. Shortly after returning home, I landed a job with the City of Blaine in the Parks department.
Current Position and Transition:
Within a couple of years with the City of Blaine, I transitioned to the utility department and have never looked back. I have operated at all levels of utilities: operator, foreman, and superintendent. I started my career repairing lift stations and water mains, and have risen to be a public works superintendent with the City of New Brighton. I am certain that much of this would have never happened without my experience in the military. The Army gave me the strength and confidence to take chances. My GI Bill allowed for me to earn a Bachelor's Degree and not leave me with large amounts of student debt.
Advice for Veterans & Transitioning Service Members:
If I had any advice for a Veteran seeking a job in the water industry, I would say that it is a perfect fit. Jobs in water require attention to detail and technical abilities, things that I learned while in the Army and Air Force.
Connect to Veterans in the Water Sector like Eric by filling out and submitting the form below. We will contact you and connect you to liaisons in your area who can give you advice, introduce you to other contacts, and point you to job and training opportunities.
Connect with Veteran Liaisons in Your Area
Fill in the form below and we will contact you shortly.