Alan C. Cranford, PO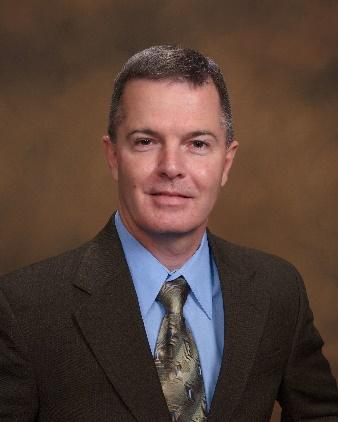 Alan C. Cranford, PO
Manager, Water Treatment Plant
Murfreesboro Water Resources Department
Murfreesboro, TN
Read HOW Alan's military service lead to his fast promotion to leadership in the water industry.
Overview:
I have over thirty-five years of experience in water and wastewater treatment, distribution and collection systems operations in the public sector and military. As the plant manager of the Stones River Water Treatment Plant, I am responsible for the management and operation of the 20-mgd softening/membrane surface water treatment plant serving over 100,000 customers. I am a certified Class IV Professional Operator (PO) by the Certification Commission for Environmental Professionals (C2EP) of the Association of Boards of Certification and am a Grade IV Water Treatment, Grade II Distribution and Grade II Collection Operator in the State of Tennessee and Grade IV Water Treatment Operator in the State of Alabama. I have an Associate of Science Degree in Water and Wastewater Management Technology from Shoals Community College, a Bachelor of Science Degree in Public Administration from Athens State University and a Master of Science Degree in Strategic Studies from the United States Army War College.
Background:
I joined the Alabama Army National Guard in September 1981 at the age of 17, as a Private First Class with the 877th Engineer Battalion (Combat Heavy). There, I served five years as a Water Treatment Specialist. After five years of enlisted service, I attended and graduated from the Alabama Military Academy's Officer Candidate School located at Fort McClellan, Alabama and was commissioned as a Second Lieutenant. During my 35 + year career, I served as a branch qualified Engineer Officer, Military Intelligence Officer, Transportation Officer and Logistics Officer.
My primary assignments included Commander, Headquarters and Headquarters Company, 877th Engineer Battalion (Combat Heavy); Assistant G2, 62nd Troop Command; S2, 1169th Engineer Group; S2/S3, 200th Engineer Battalion; Chief of Operations Explosive Hazards Center, C7, Iraq; Commander, 200th Engineer Battalion; Commander, 440th Theater Opening Element; Assistant Chief of Staff, G5 Plans, 167th Theater Sustainment Command; Distribution Integration Center Chief, 167th Theater Sustainment Command; Commander of the 279th Army Field Support Brigade; and my final assignment was J2/G2, Headquarters Alabama National Guard, Montgomery, Alabama.
Current Position and Transition:
My military experience and training have always provided me with skills and knowledge that had a positive impact on my performance. The skills I gained in the military allowed me to move from an entry level position to management within just a few years. While plant manager, I realized how many of my previous skills were being applied and how well my military service had prepared me for this leadership position.
I have utilized many of the skills from my military service in my career in the water industry including:
leadership
physical security
all-hazards response
tactical, operational and strategic planning
coping with high-stress situations
discipline; self-professional development
briefing skills/public speaking
can-do attitude
many other skills learned and refined during my service.
These skills learned through military service left a positive impression on leadership, and lead to my first promotion into a management position.
Advice for Veterans and Transitioning Service Members:
Veterans are a great fit in a utility because in many ways it is like serving in the military. As a veteran you are dedicated to serving others and willing to give your all to do your job. In a utility you have an opportunity to serve your community by providing a service to protect public health and the environment. You know how important it is to pay attention to detail and plan and execute your mission without constant reminders. You understand the meaning of respect and therefore customer service comes naturally. Understanding the rule of law lays the foundation for "doing the right thing" and therefore ethical understanding is already in place.
For fellow veterans interested in seeking jobs in the water industry, I encourage you to identify the skills that you have obtained during your service and think about how those skills can be transferred to a civilian profession. Then seek to find jobs in the general area where you want to live. Visit the AWWA and WEF Career Centers along with utility websites in the area to see what openings are available. I also recommend contacting the utility directly to speak with the manager and establish a rapport for any future openings. While most utilities will not maintain a resume, they will recognize the name when it comes through the application process. Many utilities will provide special recognition for veterans. It is, however, your job as a veteran to be a professional and provide a quality resume, dress appropriately and show proper respect as you have learned during your service. Most veterans understand the importance of initiative and that goes a long way in a civilian job. Reach out to a Veteran Liaison if you need assistance.
Connect to Veterans in the Water Sector like Alan by filling out and submitting the form below. We will contact you and connect you to liaisons in your area who can give you advice, introduce you to other contacts, and point you to job and training opportunities.
Connect with Veteran Liaisons in Your Area
Fill in the form below and we will contact you soon.