Green Infrastructure Worker
Green infrastructure workers help build and maintain a world of sustainable infrastructure.
Green infrastructure (GI) refers to stormwater management practices that protect, restore, or mimic the natural water cycle. Some examples of GI include bioretention (e.g. rain gardens, curb cuts/curb extension, and stormwater planters), permeable pavements (e.g. porous asphalt), rainwater harvesting (rain barrels and cisterns), rooftop detention practices (e.g. green roofs) dry wells, stormwater wetlands and more. Regular maintenance, caring for plantings and ensuring proper function of GI technology is essential and involves a variety of occupations and industries, such as landscaping, plumbing, horticulture, construction, engineering and paving. Landscaping is one of the most represented industries in green infrastructure. A GI worker can perform a variety of roles such as installer, maintainer, maintenance inspector, or construction inspector.
Knowledge, Skills, and Abilities
Knowledge of:
High school level reading, writing, and math skills,
strong communication and other general employability skills,
materials and tools/equipment related to green infrastructure,
identifying safe and unsafe conditions,
reading and interpreting engineering and planting plans,
basic concepts of hydrology and drainage,
purpose of GI and green infrastructure types/functions, and their corresponding components,
adjacent infrastructure systems related to GI (e.g. overhead power, sewer lines, gas lines).
Skill in:
Identifying signs of improper GI infrastructure component performance, such as sediment buildup,
observing plant health,
distinguishing between a well-functioning and failing GI components and/or installation).
Ability to:
Work outdoors, and be exposed to very hot or cold temperatures,
wear common protective gear, such as hard hats and glasses,
perform GI landscaping tasks that include lifting, bending, shoveling, raking, spreading mulch/soil, and other physical tasks,
record inspection or test data and work for conformance to specifications,
keep records and make written reports of work performed and keep effective working relationships.
Education and Training
This job typically requires a minimum of a high school diploma or equivalent. Employers may prefer applicants who have completed a GI training or certificate program, or have prior GI experience. GI workers need long-term on-the-job training to become fully qualified. Trainees may learn on the job from an experienced worker by observing and doing routine tasks. They also learn about safety and how to use personal protective equipment. Some utilities may combine on-the-job training with formal classroom/training programs such as through a workforce development program.
References: Staying Green and Growing Jobs: Green Infrastructure Operations and Maintenance as Career Pathway Stepping Stones
Job Task Analysis performed for the NGICP Exploring the Green Infrastructure Workforce (by Jobs for the Future) https://www.onetonline.org/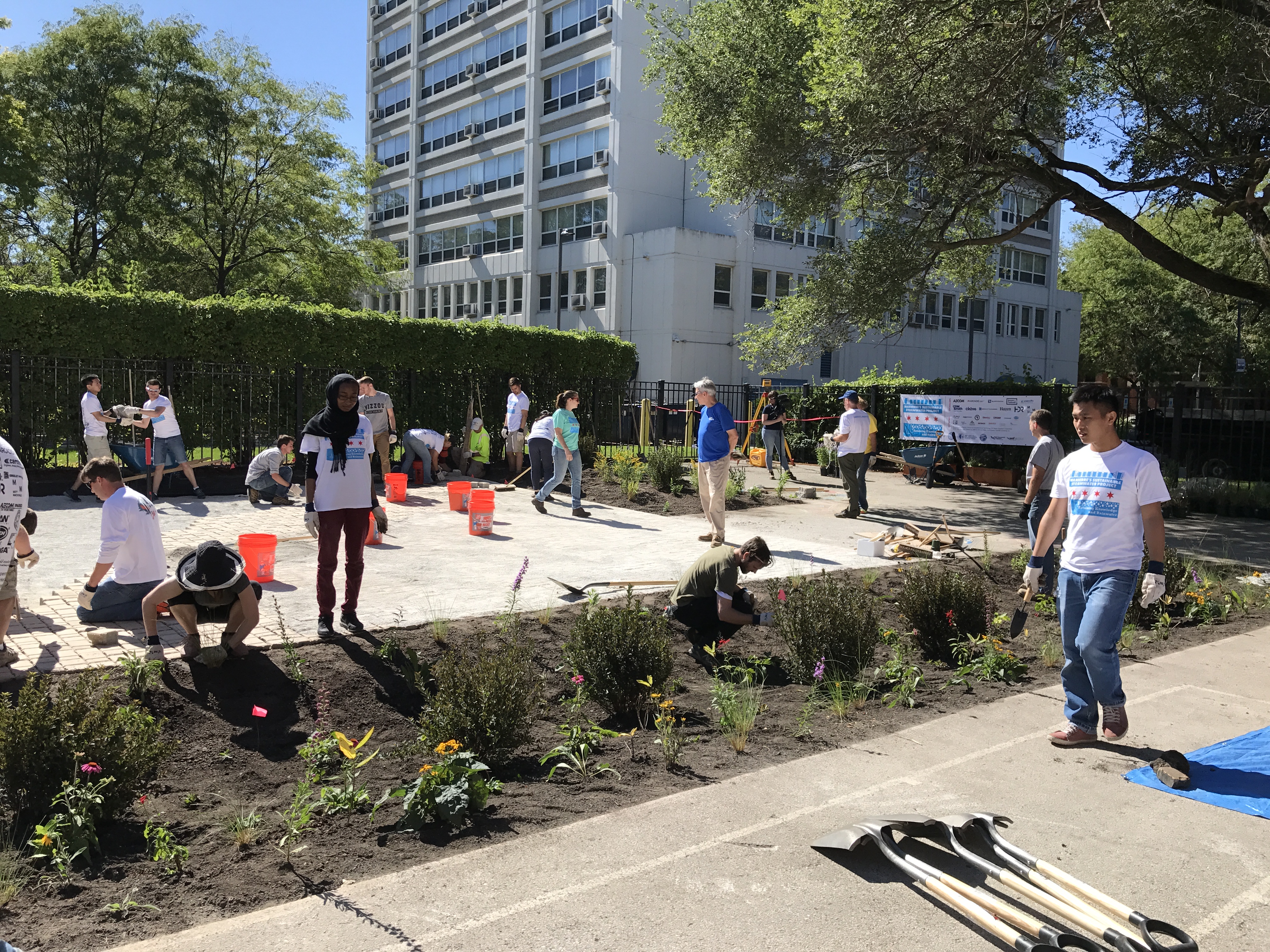 Let's Get
Started!
We understand that finding the perfect career can be both exciting and overwhelming. With many different paths to choose from and education, training, and certification requirements that vary by region, it's hard to know where to start. Work for Water is here to help! Visit our Get Started map to learn the specifics to finding a job in your region, links to your local certification agency, training opportunities, scholarships, and other local resources to help you launch your career in water.
Get started