Wastewater Collections Operator
Collections operators ensure wastewater flows safely to the facility for treatment.
Wastewater Collections Operators perform skilled construction, repair, and maintenance of wastewater system facilities. They operate a variety of power equipment and ensure public health by preventing sewage overflows and blockages. They inspect, clean, maintain, construct, and repair wastewater collection systems including sanitary sewers, storm drains, pump stations, pipes, manholes and catch basins.
Knowledge, Skills, and Abilities
Knowledge of:
Wastewater collection system operational characteristics,
materials, methods, techniques, and terminology used in maintenance and repair of wastewater collection system infrastructure,
basic mathematical principles,
basic principles of record keeping,
occupational hazards and safety practices including those associated with working in confined spaces,
traffic control, pertinent regulations, principles and practices of customer service.
Ability to:
Perform a variety of manual and semi-skilled tasks involved in the maintenance and repair of the wastewater collection system,
work for extended periods of time and in unfavorable weather conditions,
perform heavy manual labor,
work in confined spaces while wearing a respirator,
read maps, blue prints, and diagrams,
ensure safety,
maintain records,
safely drive and operate equipment,
understand and follow instructions,
communicate clearly and concisely in both speech and writing, and maintain effective working relationships.
Education and Training
This job typical requires a high school degree or equivalent, and 1-2 years of relevant experience in construction, maintenance or similar fields.
Adapted from Baywork.org. Education and training vary by state, please check the Get Started Map.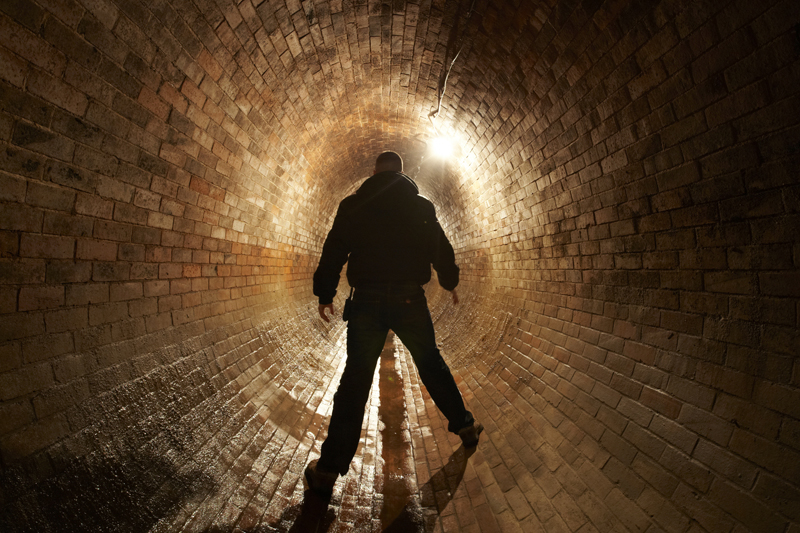 Let's Get
Started!
We understand that finding the perfect career can be both exciting and overwhelming. With many different paths to choose from and education, training, and certification requirements that vary by region, it's hard to know where to start. Work for Water is here to help! Visit our Get Started map to learn the specifics to finding a job in your region, links to your local certification agency, training opportunities, scholarships, and other local resources to help you launch your career in water.
Get started